Anne Mitchell, MS, CPA
Please feel free to visit our main website or our web log.
Tax Planning and Preparation

Consulting Services

Accounting Services

Individuals
Tax Effects
Financial Statements
Corporations
Foreclosures
Compilations
LLCs / LLPs
Short Sales
Trusts
Cancellation of Debt
(1031) COD 1099
Personal Financial Statements
Estates
Like Kind Exchanges
Complex Issues with rentals, business, and K-1's
Planning for Bankruptcy
Assistance with Tax Notices,
the IRS, and the FTB
Retirement / IRA's
Inheritance

Entity Choice / Comparison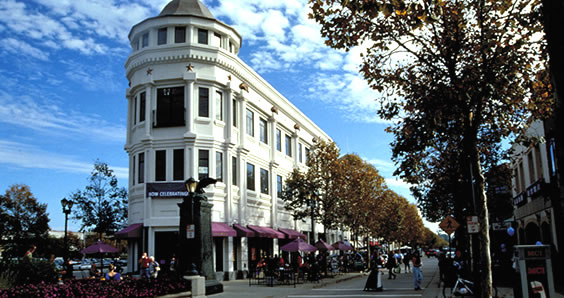 We believe in the value of relationships. Every client relationship
is a partnership, and our success is a result of your success.
All associates take pride in giving you the personal
assistance that comes from years of advanced training, technical
experience, customer service, and financial acumen.
Our firm offers a wide range of services to individuals and
businesses. Some are listed above. Because our firm is relatively
small, you benefit by getting personalized, quality service.
If you have any additional questions about our firm or any of our
services, our contact information is provided below. There is a
feedback form at the bottom of the page in case you would like
to have your questions answered as soon as possible, as these
messages are forwarded directly to the firm's email address.
Finding useful tax information online can be tedious and frustrating.
The websites below offer helpful government references and resources.
The website links will open the sites in a new window, so simply close the websites once you are ready to return to our site.
Good luck!
DEADLINES
3 1 11 Accounting Today More than $1.1 Billion in Tax Refunds Unclaimed -4/18/11 deadline to claim 2007 refund
CURRENT EVENTS
T. Rowe Price Individual 401(k) - Small Business Retirement Plans
2 17 11 San Francisco Chronicle IRS' surprise tax break to self-employed seniors
2 7 11 San Jose Mercury News By one measure, federal taxes lowest since 1950
1 8 11 Wall Street Journal What the 2011 Tax Changes Mean for You
TAXING TOPICS
2 23 11 Sacramento Bee Under IRS rule change, same-sex couples must split income and may get tax break
2 3 11 Small Business Chron Costs of an Employee Vs. Independent Contractor
2 13 11 San Francisco Chronicle Same-sex couples have it tough with new tax rules
2 8 11 U S A TODAY Tax tips for the unemployed: What's deductible
ARCHIVES
4 10 10 Business Week The IRS Targets Independent Contractors
1.24.09 N Y Times - Your money - A burdensome tax Doing the Right Thing by Paying the Nanny Tax
1.21.09 PDF File Economic Stimulus Act of 2008 Implications for people with stock compensation
5.30.09 N Y Times - Patient Money Hidden Costs of High Deductible Policies
REAL ESTATE - HOMES - LOANS - LIENS
3.19.09 San Jose Mercury News Too-high offer could actually botch a short sale
1.11.09 PDF File on Issues with Purchasing a Home How to help son with down payment on house
TECH TIPS
There are PDF files posted under various sections that will require you to have Adobe Acrobat or another PDF file viewer.
For those without Adobe, you may either visit PDF995 or OpenOffice to download FREE PDF file viewers.
STUDENT FINANCIAL AID
1.26.09 Saving money on college education Applying earlier may increase aid amounts
---
Our office is located in the BRANCIFORTE PLAZA ANNEX at:
575 Soquel Avenue Santa Cruz, CA, 95062
Contact us at AMMSCPA@aol.com
(831) 429-5710 (FAX) 429-8177
If you are interested in any of our services or if you have any questions, please use the message form below, and we will respond to any of your inquiries
by email as soon as possible.
Thank you for your time, and we hope to hear from you soon!